As well as bringing back some old favourites, this season we're introducing a wide range of new men's shirts. Crafted from luxurious fabrics, there's something for every gentleman — whatever his style. To give you an insight into the collection, and the people behind it, we caught up with our resident designer Sally. We discussed where she gets her ideas, her favourite pieces, and what we're doing differently this time around. There are also some handy outfit ideas for those needing some inspiration.
The Savile Row Company Designer
Having left school with Art and Embroidery A levels, Sally spent four years at Canterbury Art College. She originally studied costume design, but soon discovered a keen interest in fashion; particularly creating new textiles and styles. By the end of her time in the historic city, she left with a SIAD Diploma — which helped secure her first job in the West End of London. She was a junior designer for a wholesale company called NVR Ltd. In 2006 she joined Savile Row Company, and has been at the head of design ever since.
Designing is only a part of what Sally does. She is the person always looking to the future. Picking up colour trends, fabric and styling, she ensures our garments are made to the correct measurements and ready for production. Working in three seasons at once, she works closely with the creative team during photoshoots, bringing her creations to life by styling models. "Every day is different. Nothing stands still, you have to be motivated and embrace constant change," she says.
The Savile Row Shirt Collection
From refined favourites to timeless casual styles, the new collection features versatile designs suitable for every occasion — whether you're in the office, working from home, or out at the weekend. There's brushed cotton overshirts perfect for layering, and classic button-downs that look great underneath a crew neck jumper. As with every season, each piece has been influenced by something Sally has been inspired by.
"Each season I start with something that inspires the range. This can be a particular pattern from our archives, which when re-coloured and tweaked can be totally relevant for the year ahead. Sometimes it's a colour that when put into a classic stripe looks new and modern.
"Our formal shirt range is timeless, with quality fabrics that are made to last many seasons. They are functional, beautiful and aesthetic all at the same time. You want to feel confident when you put on your clothes, well-groomed and conscious of your own personal style.
"Colour is the overriding factor every season, it is what you see first before you see the detail. A huge amount of time is taken getting the shade just right. This season we have whites, blues and pinks, as well as a range of patterned styles in gingham checks.
"Once we have the fabric, we then look in detail at the shirt, cut, fit and most importantly, the collar. We look at the way it sits when worn with a tie and without. The construction of our collars has been engineered over many years, and something we are always tweaking to try and achieve the ultimate in comfort and formality. We're proud to say our collar points don't curl over time."
The Savile Row Shirt Fabrics
"This season as it has been for a few seasons now is our effort to be more environmentally conscious and sustainable by removing plastics form our supply chain, from the bags our shirts are put in, to the tape used on boxes in the warehouse. We are now using BCI cotton (Better Cotton Initiative) on a larger part of the range. The fashion industry is one of the biggest users of water, and this collective reduces water and pesticides and helps more sustainable farming practices.
"A new fabric for our casual shirts this season, is a heavier weight cotton which has a lovely textured surface in a perfect weight for layering. We also continue to offer beautifully textured shirts made using detailed and intricate weaves such as dobby, twill and Oxford."
The Best Savile Row Shirts for Autumn/Winter 2021
What are the best shirts to wear this season? Sally picks here three favourite shirts from the latest collection.
"A versatile button-down shirt in a classic blue check. This is a great choice for the weekend, but it certainly won't look out of place in the office. Wear it with trousers for a semi-formal look, or with jeans to keep it more casual. I think it looks particularly great teamed under a merino wool jumper, especially when its a little chilly."
"A simple, hard-working shirts in a lovely clean shade of pale blue and engineered in a fine twill. This style can be dressed up with a tie or worn unbuttoned and layered under a jumper for more casual occasions. With the massive change in our working lives, we need our clothes to echo this by being more multi-functional, and this is the perfect example."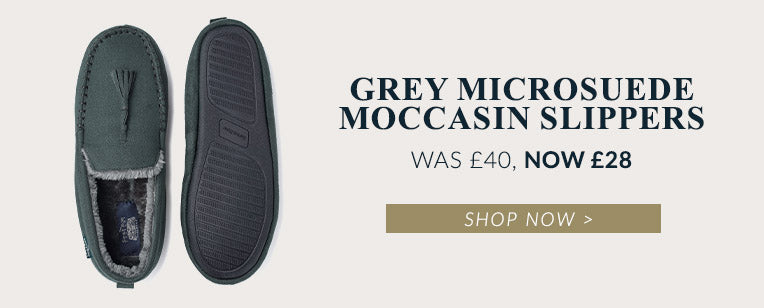 "Layering is the smart way to transition through autumn to winter. It will keep you cosy while looking great. A welcome addition to the range, this is a heavier weight shirt with a lovely textured surface. It can be worn by itself, or over a T-shirt for additional warmth with our quilted gilet."
What to Wear With a Savile Row Shirt?
Stylish, timeless and highly versatile, our men's shirts can look just as good with jeans and trainers, as they do with your favourite tailoring. However, don't forget to make sure you're finding the right shirt for the occasion. Our formal styles pair perfectly with suits and silk ties, and look great for work and weddings. The casual shirts from the collection are better suited for the weekend. These are best teamed with chinos or your go-to denim.
Shop more new styles from our autumn/winter collection, including the latest merino wool knitwear, cashmere scarves and brushed cotton lounge pants. Alternatively, if you're looking for the best shirts for work, take a look at our guide to non-iron shirts.