The beauty of working from home is you can wear what you want. But when those Monday morning Zoom meetings come up, we're forced to ditch the dressing gown and reach for something more professional. So what should you wear?
What Are the Best Shirts for a Zoom Call?
Below, we've pulled together five men's shirts that look good on video calls and keep you comfortable too.
Navy Cotton Jersey Slim Fit Shirt
Gently tapered and made from beautifully soft cotton jersey, this could be our most comfortable shirt yet. It feels similar to a T-shirt but looks just like a shirt, so it's comfortable as well as smart. Your colleagues will definitely be impressed!
White Slim Fit Oxford Shirt
Every gentleman needs a classic white Oxford shirt in their wardrobe — it's perfect for a wide range of occasions, including Zoom calls. This style has been cut to a shorter length, so it can be worn untucked. We think it works particularly well with our flat front chinos.
Blue Textured Classic Fit Non-Iron Shirt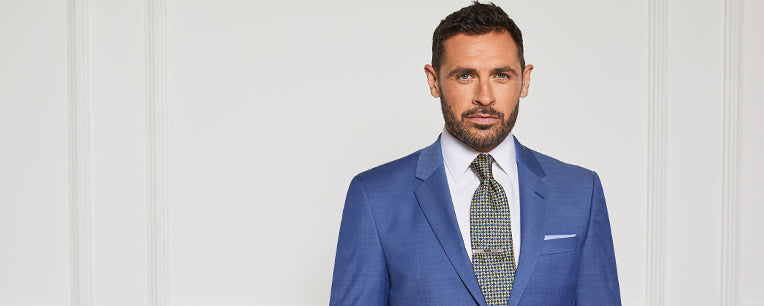 Unexpected Zoom calls happen, so you're going to want a shirt you can turn to at the last minute. This blue textured style requires no ironing, so you can quickly put it on without having to worry about creases.
Dusky Teal Button-Down Oxford Shirt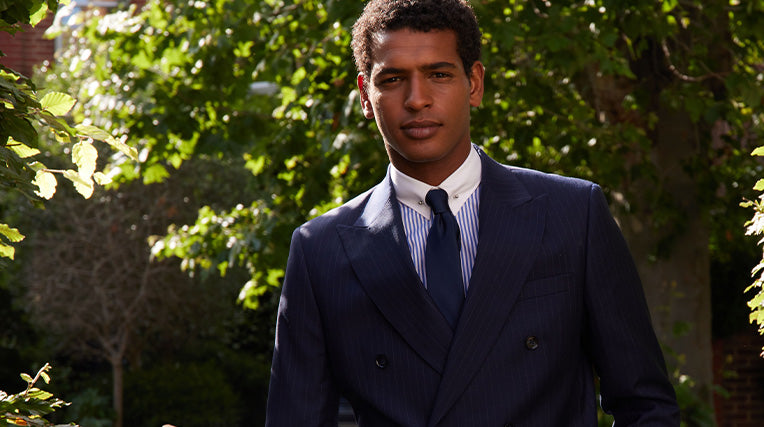 This button-down shirt strikes the perfect balance between formal and casual. Made from 100% cotton and cut to our comfortable classic fit, it's smart enough for calls with clients but it won't look out of place if you need to make a quick dash to your local coffee shop.
Pale Pink Twill Slim Fit Shirt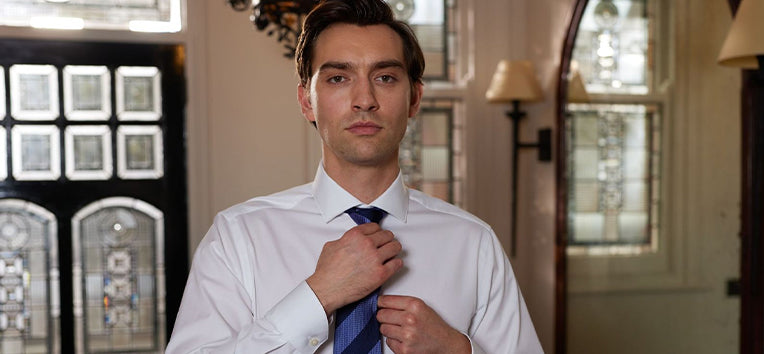 For some, dressing how you would in the office helps to keep focus and productivity levels high. This pink formal style will certainly show your boss you mean business. To avoid looking like you're trying too hard, we would suggest resisting the urge to wear a tie.
How Do I Make Sure My Zoom Call is Successful?
As well as choosing the right shirt, there are a few other things that help make a Zoom call successful:
Make sure you have a good internet connection. This way you'll avoid distorted audio or problems with the picture. To test, get on the call sooner to make sure your connection is stable before the meeting properly starts.
Clear your space. A clean, work-appropriate background is required. A plain wall or a bookshelf works perfectly, but Zoom also provides virtual backgrounds to help you disguise untidy environments.
No distractions. Barking dogs, slamming doors or screaming children are going to make it hard for you to be heard. Find a quiet space and shut the door.
Avoid multitasking. Taking notes is fine, but browsing the internet or answering emails could be seen as rude and you won't be able to concentrate.
Don't get too close to the camera. Imagine you're speaking to your colleagues in person and be respectful of their personal space. Position yourself so the camera is seeing you from the chest or waist up.
Not sure what to wear when you're not on Zoom calls? Take a look at our guide to the best loungewear for working from home.
Discover our full range of shirts for men and buy any three for £100.