Finding a shirt that fits is the most important part of the buying process. A great-fitting shirt not only offers optimum comfort, but a defined silhouette that will ensure you always look your best. To find the perfect formal shirt, we've put together this handy Savile Row guide that tells you how to measure your shirt size.
Top Tips for Taking Your Shirt Measurements
When taking your shirt measurements for a formal shirt, it's important to resist sucking in your stomach or puffing out your chest. Whilst this may boost your ego, the measurements you make will be wrong. For the best results, keep your body relaxed and ask someone else to take the shirt measurements for you.
Things You Need To Take Your Shirt Measurements
Measuring tape
Helper (recommended)
1. How to measure your neck
To determine your collar size, measure the bottom of your neck at the point where your collar would naturally sit. Make sure you can fit two fingers between your neck and the measuring tape to avoid opting for a shirt that's too tight. If you find this tricky, simply measure as mentioned (without using your fingers) and add half an inch.
2. How to measure your chest
Standing with your arms by your side, take your tape measure and wrap it around the widest part of your chest. To guarantee accurate numbers, the tape needs to be level all the way around and parallel to the ground.
3. How to measure your arms/sleeve length
Keeping the tape on the top side of your arm, measure from the middle of the back of your neck and then over the top of your shoulder down to where you would like your cuff to sit.
Choosing a Savile Row Shirt
When purchasing formal shirts from our collection, you should chose a shirt based upon your collar measurement. The same goes for our casual styles – however you'll need to refer to our size chart to work out whether you'll be a size small, medium, large, extra-large or XXXL. You can see how to do this below:
Finding the Right Shirt Sleeve Measurement
Once selecting your correct collar size, you can then refer back to our size chart to determine if you should opt for our regular sleeve length or size up or down. You can select your preference on the product page, however if any further adjustments are necessary, simply email [email protected] and our expert tailors will be happy to make the required changes.
Final Tips for Finding a Shirt That Fits
Take your measurements as accurately as you can. Try not to round up or down.
Select the right fit for your body shape. Slim fit shirts will sit close to your body, whereas classic fit shirts offer more room.
Avoid wearing bulky clothing when taking measurements.
Now you know your shirt size, you can shop our full range of men's shirts, or if you're looking for some inspiration, you can find out how to find the right shirt for every occasion.
Formal Shirts for Men
Whether you're dressing for the office or a family wedding, we have a range of men's formal shirts perfect for the occasion. Made from easy-to-iron cotton that's seriously soft, discover crisp curl-resistant collars, fine edge stitching, and a choice of double or single cuffs.
Casual Shirts for Men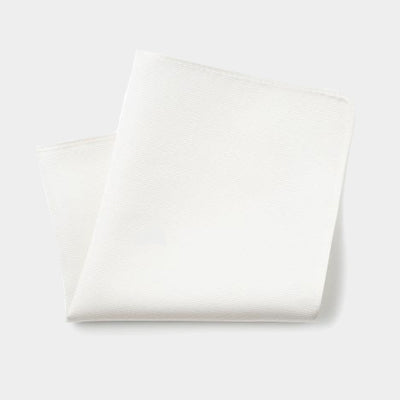 If you want your outfit to feel a little more relaxed, a men's casual shirt is certainly a stylish choice. Made from soft cotton fabrics (plus linen for summer), you'll find a plethora of options in our latest collection. There's button-down Oxfords ideal for the weekend, plus a variety of short-sleeved designs that'll ensure you're suitably dressed during the sunny season.
How to measure shirt size?
To measure your shirt size all you need is a sewing tape and somebody to help. You'll need to take down the measurements of your neck, chest and arms.