Not sure what to wear to a summer wedding? It's pretty straight forward if the invitation includes a dress code. However, if such sartorial guidelines haven't been set, things can get a little complicated. To help, we've put together this handy guide highlighting the best men's tailored suits for your next summer ceremony.
Can I Wear a Suit in Summer?
Despite the extra layers involved, it is possible to wear a suit in summer without overheating. To do so, you simply need to think about what the suit is made from and what you're going to wear it with.
What Are the Best Suit Fabrics for Summer?
By choosing the right fabric, you can ensure your look remains smart but not uncomfortable. For example, fabrics such as linen or seersucker are a lot lighter than wool — so they'll help keep you cooler. There are also certain wool-blend fabrics that will have the same effect.
How to Wear a Suit in Summer
When it comes to styling, a shirt and tie can sometimes feel restrictive — especially when it's a particularly hot day. One way to ease into the warmer weather is to swap these formal garments for lighter options that don't feel as confining. Depending on the type of wedding you are attending, you may decide to wear a crew neck T-shirt instead of a shirt, or wear a linen shirt without a tie.
The Best Suits for Summer
Opportunities to wear a suit have been few and far between over the past 14 months; so once weddings are back on the agenda, it's understandable that you're going to want to turn to your best tailoring. Below are three suits that will serve you well this summer.
The Navy Suit
Odds are your next summer wedding will be in the UK, so scorching sunshine may not be a given. With that in mind, a classic navy suit will offer a timeless look that is guaranteed to make a stylish impression. However, if you wish to be a little more adventurous, our bright blue style is a great alternative.
What to Wear With a Blue Suit
To ensure you're prepared for the possibility of sun, we suggest leaving the tie at home and pairing your blue suit with a sweat wicking white shirt or a classic Oxford button-down. For colder climes, opt for the more traditional look with a blue formal shirt and a silk tie.
Check Suit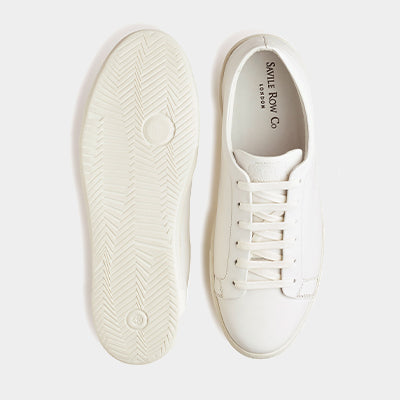 Summer is the time when many men can move away from monochrome wardrobes and start to experiment with colour and print. However, this warm-weather ritual is not so easy to follow when it comes to formalwear. Thankfully, it is possible. Armed with a subtly checked suit, you are able to bring some character your tailoring without looking too relaxed.
What to Wear With a Check Suit
To avoid a patterned mess, when wearing a check suit, it's best to keep the rest of your outfit subdued. For a semi-formal look, we suggest opting for a white formal shirt and a matching pocket square. Alternatively, you could dress things down with a crew neck tee and your favourite pair of loafers. If you would prefer, you can also team the jacket with a different pair of trousers or chinos.
Grey Suit
While charcoal suits are better suited to autumn and winter, the light grey suit is a fine choice for the summer months. Not only do they look great, but they're versatile — so you have plenty of outfit options to choose from.
What to Wear With a Grey Suit
For a fuss-free summer look, try teaming your light grey suit with a pale blue shirt and shoes in black, burgundy or dark brown. If you decide to go with a tie, keep in mind that it should be darker than the suit.
Don't forget to take a look at our full range of tailored suits. If you're looking for more wedding outfit inspiration, take a look at our guide to the best wedding suit styles for men.