We think it's important to get to know the people behind a brand — especially when it's a family one like ours. Jeffrey Doltis has been at the head of Savile Row Company since 1988. It was a position previously held by his father Gerry Doltis, who started the business back in 1938. We recently sat down with Jeffrey and spoke about his journey so far. He also shared with us his favourite pieces from our autumn/winter collection, and what he would wear them with.
Who is Jeffrey Doltis?
Born in London, Jeffrey Doltis is the son of Savile Row Company's founder Gerry. They are pictured together (above) on Brighton Pier during a family holiday in the summer of 1954. He is the current managing director, and has held this position for the last 31 years. Even from a young age, he knew he had great business skills. "It probably sank in for me around 1967 when I started selling shirts part-time in school on behalf of my dad's mail-order business," he said.
Jeffrey's Story
Jeffrey's time at the company started aged 18. He was studying history at Queen's University in Northern Ireland, while working part-time in one of his father's factories. His job mainly involved loading and unloading lorries, however he immersed himself in clothing design, creation and manufacture — learning everything he could about the family business and what it took to make the highest quality garments.
He even found time to try his hand at some sewing. Recalling the first time he created his own men's shirt, he said: "I remember the first time I learnt how to make a shirt. I was quite happy with the outcome at the time, although it wasn't quite up to the usual high standards of the Savile Row tailors. I thought it was important to learn as much about the business as I could, and this included how our shirts were made."
In 1970, Jeffrey moved to America. Here he spilt his time between studying management at Emory University in Atlanta, and gaining experience in a local factory. On his return to Northern Ireland, his father put his studies to good use — tasking him with running his own factory. "I started off running one of our local factories, and as time went on, I eventually took over all four. This was a great experience and really helped me understand the ins and outs of the business at ground level," he said.
In 1982, Jeffrey made the move back to London. It was here he started to get more involved in sales, taking care of wholesale under the mentorship of Gerry. During this time, Savile Row Company were supplying shirts to many of the large department stores in the city — from John Lewis to Selfridges. The father and son duo continued to work closely together until Gerry semi-retired in 1988.
Jeffrey helped grow the business from strength to strength, eventually launching the Savile Row Company website in 2001. "Today, we have customers in over 120 countries and offer a wide range of ready-to-wear garments and accessories including formal shirts, tailored suits, silk ties and much more," he said.
While many things have changed over the years, our commitment to offering luxury at affordable prices has never wavered. "We have always been committed to providing the best quality products and services at competitive prices. Sure, the quality of our shirts has naturally improved over the years, but we've always strived to provide the very best."
Jeffrey's Top Styles For Autumn/Winter
Not sure what to wear this autumn/winter? We asked Jeffrey for his favourite picks from our new-season collection.
Khaki Brushed Cotton Overshirt
"An essential for the weekend, this khaki overshirt is the perfect transitional piece to see you through the cold-weather seasons. It can be worn over a crew neck T-shirt and layered underneath a quilted jacket or gilet. Not just great to look at, it's made from a heavyweight cotton that's been brushed for softness."
What to Wear With an Overshirt
"Overshirts are a combination of the shirt and jacket. They're essentially outerwear which is constructed like a casual shirt, but worn more like a jacket. For this reason, they're best worn as a layer. Wear yours over a T-shirt, or with a lightweight jumper if it's particularly cold. Finish the look with your favourite jeans or chinos."
Navy Quilted Gilet
"A sustainable and stylish choice, our new quilted gilet is made using recycled fabrics, including the padding. It's a brilliant option for the colder months — keeping you warm without feeling restrictive."
What to Wear With a Gilet
"There are many ways to wear the gilet, making it a valuable outerwear choice for any gentleman. You can wear it over your suit to keep you warm in the winter, or with a polo shirt or jumper at the weekend. I like to wear mine at the weekend with one of our new striped rugby shirts."
Mustard Lambswool-Blend Cable Knit Jumper
"I've been really excited to launch our new-season knitwear, especially this cable knit jumper in mustard. It's made from a cosy lambswool-blend fabric and comes with ribbed trims for extra comfort. Perfect for layering, I'll be wearing mine over a button-down shirt and with some flat front chinos."
What to Wear With a Cable Knit Jumper
"The cable knit jumper is a versatile garment that can be dressed up or down, depending on the occasion. If you're heading to the office, you could team yours with a tailored suit and button-down shirt. At the weekend, I think they look best underneath a quilted jacket with some dark jeans."
White Twill Classic Fit Shirt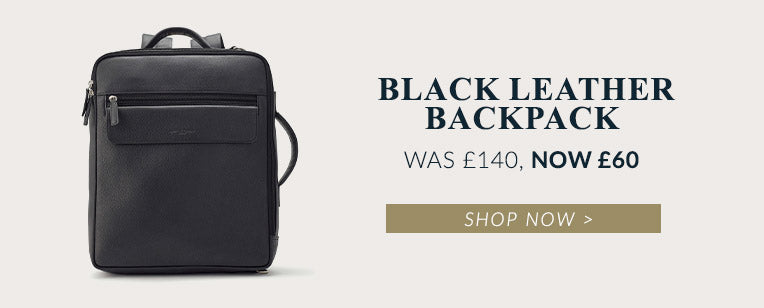 "No man should be without a good selection of white shirts, they're the cornerstone of every well-rounded wardrobe. Suitable for work, weddings and weekend, they pair well with just about every colour of tie and jacket. Ours are finished with curl-resistant collars, so you'll always look your best."
What to Wear With a White Shirt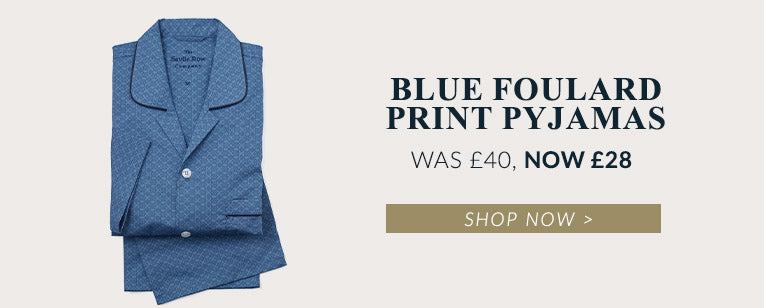 "There are few pieces of clothing that we lean on more than the white shirt; it looks just as good with your business suit as it does with some chinos. Whether you choose a button-down Oxford or one of our formal styles, don't forget to follow our tips for keeping a white shirt white."
Navy White Foulard Pyjamas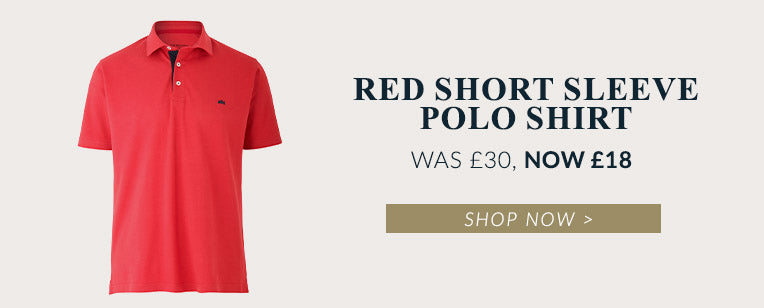 "As we're spending more and more time at home, it's now more important than ever to invest in your nightwear. This season we're introducing our biggest collection yet, which includes this pair of foulard-print pyjamas. Made from beautifully soft cotton, they're ideal for remote working or relaxing at the weekend."
What to Wear With Pyjamas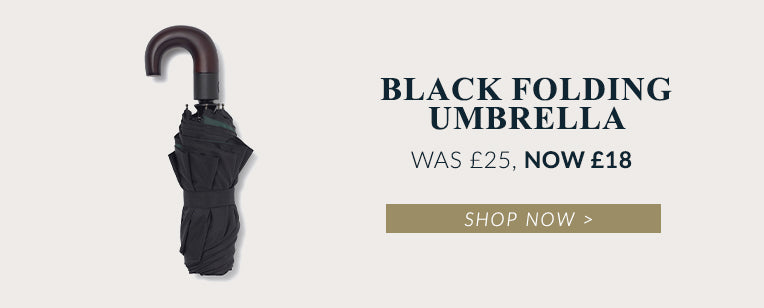 "If you're heading to bed, you'll want to wear your pyjamas on their own. However, for ultimate relaxation while lounging, there's no better combination than a pair of pyjamas and one of our super soft men's dressing gowns. Slippers are optional, but I think they finish things off perfectly."
Want to know more about the people working at Savile Row Company? We also recently spoke to our designer Sally Fender about her thoughts and inspiration on our new autumn/winter range.