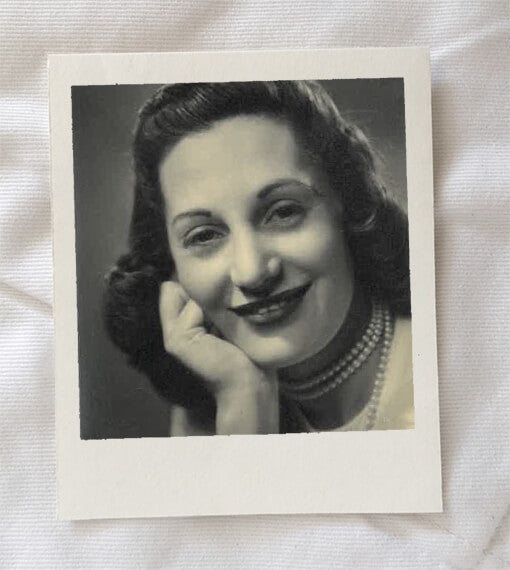 Lily of the Row
Lily of the Row is a womenswear collection inspired by a very special person: Lily Doltis.
Lily was the mother of our managing director (and current Doltis in charge) Jeffrey. In her day, she was the equivalent of a modern day 'influencer': a forward-thinking dresser and keen follower of fashion. She would often spend hours at her sewing machine to make accessories for special occasions.
Each piece within this range has been crafted with Lily in mind, ensuring every garment or accessory is unique and individually beautiful, just as she would have liked. From luxury blouses, pyjamas and lounge pants to leather purses and make-up bags, Lily of the Row is a collection we're proud of, and hope she would be too.