Timeless, versatile and undeniable smart, the grey suit has long been a staple in the wardrobe of the well-dressed man. From Gary Cooper to Steve McQueen and Cary Grant, every admired style icon has been seen in one. But what should you wear it with? This guide has the answers.
Shirts to Wear With a Grey Suit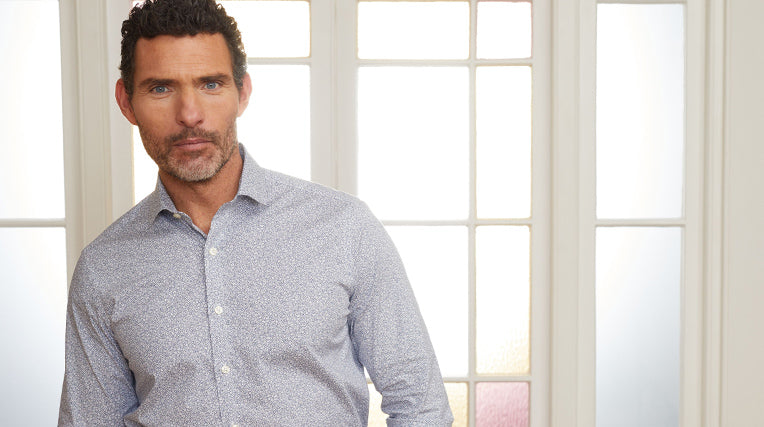 Grey suits will pair with many shirts, but there are some colours that work better than others. For those who like to keep it classic, a white shirt, or blue or pink are the perfect choices. If you'd prefer to move away from traditional options, try mixing a subtle, muted pattern like gingham. Not only will this add extra interest to your ensemble, but it will show you're a man that's not afraid to try something a little different.
Shoes to Wear With a Grey Suit
The grey suit is certainly a safe bet when it comes to shoe suitability. As a neutral colour, it pairs well with pretty much anything, but there are of course some classic combinations that are worth trying first. For formal occasions, black leather shoes never fail to impress alongside a grey suit. While warmer, richer shades of brown or burgundy are better suited to casual ensembles worn at the weekend.
Accessories to Wear With a Grey Suit
Grey offers a neutral background, so it works particularly well with vibrant pops of colour and pattern. To help bring your suit to life, start by investing in a colourful pocket square, tie and pair of socks. Be careful though, too much colour can become an eyesore. So it's best to stick to one coloured accessory at a time.
Different Types of Grey Suit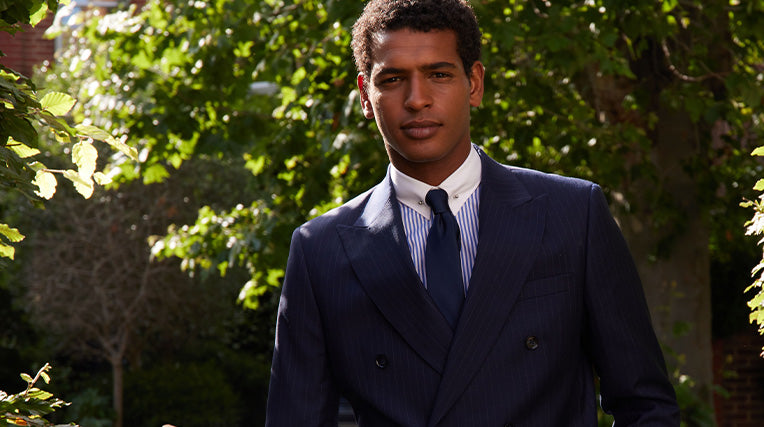 The grey suit works timelessly in a variety of styles and shades; appearing in charcoal, light grey and many more. Some are better for the office, while others can boast a contemporary, urban edge that is suited to a summer wedding.
Light Grey Suit
The light grey suit is an excellent choice for both formal and casual looks, however it works particularly well as part of a smart-casual ensemble — especially during the summer. Wear yours with a white shirt and black shoes to the office, or with a crew neck T-shirt and smart trainers at the weekend.
Charcoal Grey Suit
A versatile option for many occasions, the charcoal grey suit can be reworked in many ways. They are corporate-friendly, and offer a timeless alternative to the usual black and navy suits many men often reach for we typically reach for.
What Colour Grey Suit Should You Choose?
As a general rule, charcoal grey is best worn for formal events and during winter, while light grey is more casual and summery. A mid-grey is perhaps the most versatile, giving you most mileage for year-round wear. Patterned suits, such as the Prince of Wales, aren't as versatile, but can be a great choice for those requiring something with more character.
Top Tips For Wearing a Grey Suit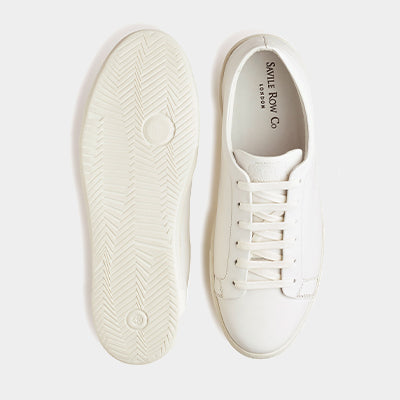 For formal events, wear a grey suit with a white, blue or pink shirt
Patterned shirts can work with a grey suit to add extra interest
Wear black, brown or burgundy shoes with a grey suit
Add colour to your suit with accessories such as a pocket square or tie
View our full range of men's grey suits. Or, get more help on what shirt to wear with a grey suit. For more help on what shirt to wear with a grey suit.