While playing golf may become more challenging during winter, it's by no means impossible to complete 18 holes. However, if you're not wearing the right kit, it certainly becomes a lot less enjoyable. To help you survive the cold-weather seasons (and because we know many of you are avid golfers), we've teamed up with Glenmuir to pull together everything you should be wearing on the golf course this winter.
Base Layer
Winter base layers are a must-have item in every golfer's wardrobe; they're designed to trap heat while releasing moisture and sweat to regulate body temperate. Not only do they offer beneficial thermal qualities, but they can also deliver support and stability to the muscles during play. Depending on what style you prefer, you can buy a short or long sleeve thermal shirt from a wide range of brands.
Hat & Gloves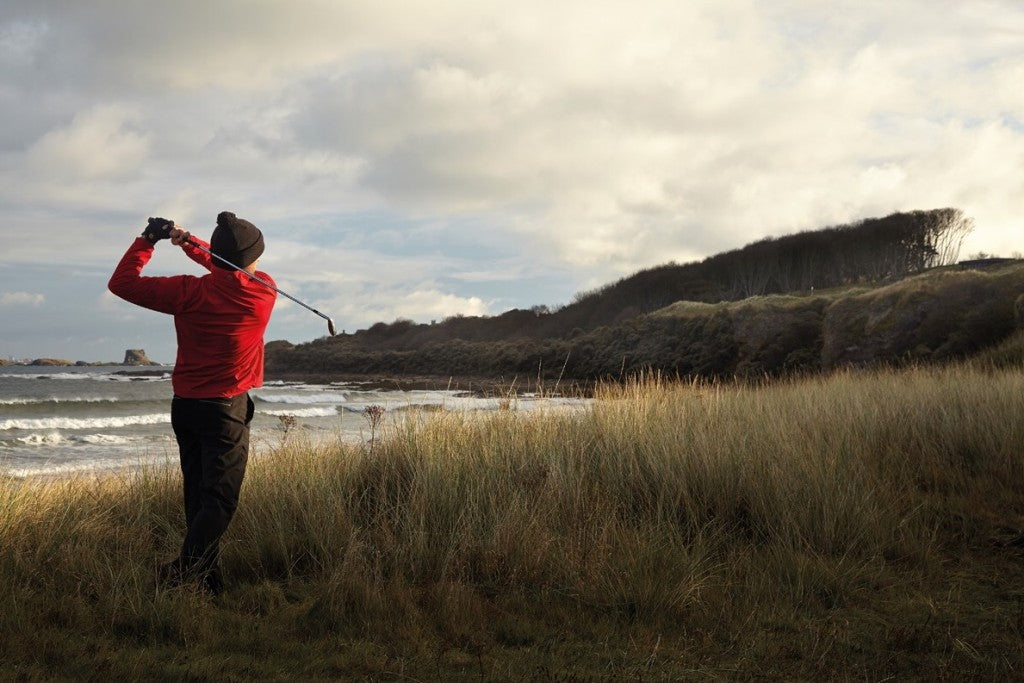 Caps are ideal for summer, however, when the temperature drops, you should be opting for winter hats such as beanies. In addition, cold hands are not so great at gripping clubs – so keeping your hands dry and warm is crucial. A wet-weather glove is a must-buy and will help you keep things under control when it's raining and cold.
Jumper
Once you are wearing your base layer and a suitable polo shirt, your next garment should be a jumper. Wool versions will keep you warmer than those made from cotton, so we suggest taking a look at our latest knitwear collection – including crew, V-neck and roll neck jumpers.
Waterproof Jacket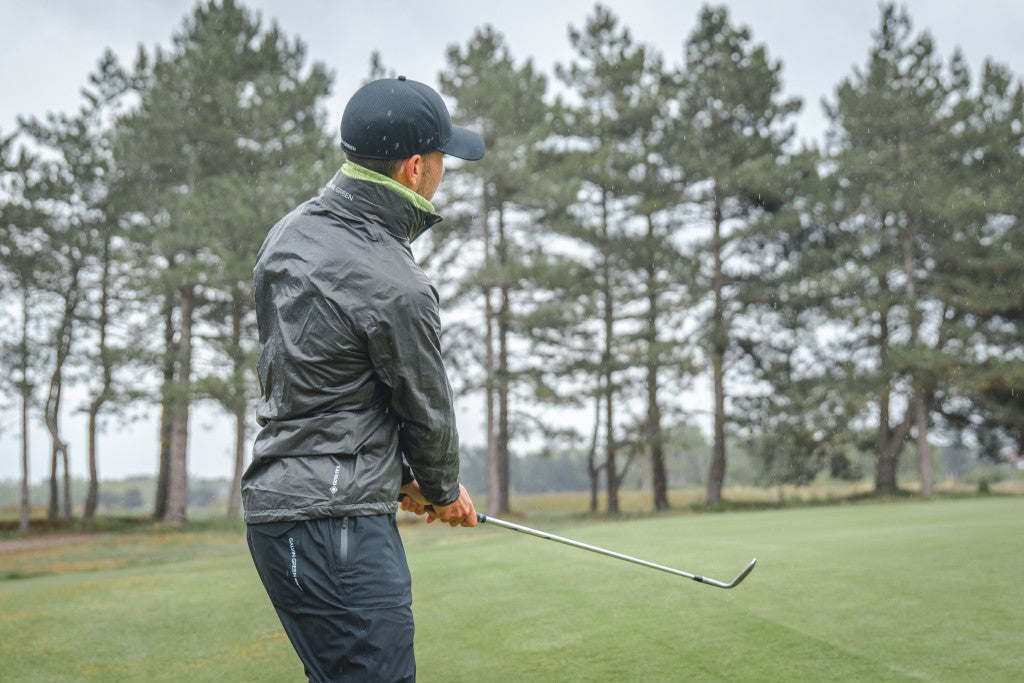 To ensure your golf game stays on top form throughout the winter months, you will need to be prepared for the inevitable change in weather conditions. When it rains, there is no better option than a lightweight waterproof jacket. Before making your purchase though, it is essential that the jacket has a breathable moisture wicking construction and is well ventilated. As a result, you will avoid any hindrances in your performance.
Waterproof Shoes
If your feet are cold and wet, your whole body is going to feel the effects. To evade such problems, you'll want to get yourself some waterproof golf shoes. There's lots to choose from, so it really comes down to personal preference when picking your pair.
Scarf

For one final layer of warmth, we suggest investing in a quality scarf. Ours are made from cashmere, so they're beautifully warm but not too bulky – avoiding any chance of restricting your movement.
Top Tips for Keeping Warm When Playing Golf in Winter
Winter golf should not be a burden, but a pleasure to play. By planning your outfits in advance, you will continue to enjoy your normal game without damaging your handicap.
For further help on how to keep warm when playing golf in winter, take a look at our extra tips below:
Carry your bag – the extra exercise will raise your body temperature
Wear an extra pair of socks
Carry hand warmers
Wear long johns
Invest in a snood
Get yourself a waterproof bag
Take an extra towel for keeping your clubs clean and dry