A linen shirt may not always sit at the top of your wardrobe wish list, but once summer arrives, it's certainly going to become a priority. With its breezy charm, luxurious texture, and natural properties, the linen shirt has been a staple in fashion for centuries. Whether you're dressing up for a special occasion or seeking a casual yet sophisticated look, linen shirts effortlessly combine elegance and comfort.
This guide will tell you everything you need to know about the warm-weather favourite, plus answers some of the questions we're most frequently asked.
A Fabric with History
Linen has a rich history dating back thousands of years, making it one of the oldest textiles known to humankind. Its origins can be traced to ancient civilizations, and it has been cherished for its exceptional qualities ever since.
Breathable and Cool
One of the most desirable features of linen shirts is their ability to keep you cool even in the hottest climates. Linen is highly breathable, allowing air to flow through the fabric and keeping your body comfortable. The loosely woven fibres of linen promote excellent moisture absorption, wicking away sweat and preventing that uncomfortable sticky feeling. So, whether you're strolling along a tropical beach or attending a summer garden party, linen shirts will keep you feeling fresh and stylish.
Effortlessly Stylish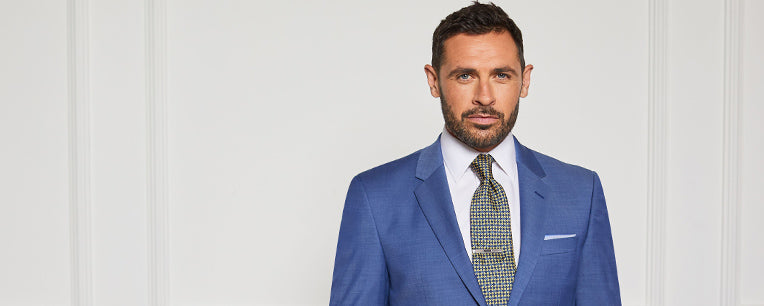 Linen shirts exude effortless style and casual sophistication. They strike the perfect balance between relaxed and refined, making them suitable for a wide range of occasions. From beachside gatherings to outdoor weddings, linen shirts can be dressed up or down to suit the event.
Pair a crisp white linen shirt with tailored trousers for a sharp and polished look, or go for a more relaxed vibe by wearing a linen shirt with chinos or shorts. The versatility of linen allows you to experiment with different styles while maintaining a sense of laid-back elegance.
Natural Wrinkles
Linen's unique texture lends itself to a relaxed and slightly rumpled appearance. Rather than seeing wrinkles as a flaw, a linen shirt embraces them as part of its charm. The natural creases and wrinkles that develop during wear give linen shirts a distinctive character, enhancing their effortless appeal. Embrace the lived-in look, and let the wrinkles tell a story of comfort and adventure.
Easy Care and Durability
Contrary to popular belief, linen shirts are relatively easy to care for. While they may wrinkle more easily than other fabrics, they are also remarkably durable. Always check the care instructions specific to your linen shirt, but you can keep reading to find out what we recommend.
What is linen?
A textile made from the fibres of the flax plant, linen is strong, lightweight and absorbent. Unlike cotton – which tends to retain moisture – linen dries quickly, which helps reduce heat retention and makes it the perfect choice for warmer climes.
Linen Shirt FAQs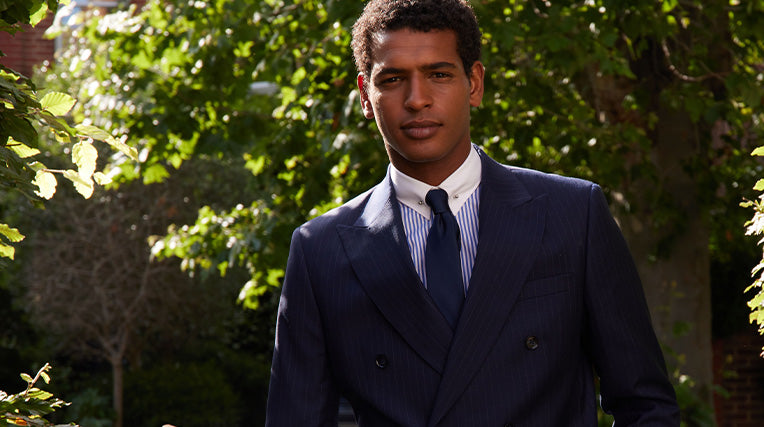 How to wash a linen shirt?
Linen has no lint and doesn't pill like wool, so there's no need to take your linen shirt to the dry cleaners. In fact, unless absolutely necessary, this should be avoided; the harsh chemicals in the dry-cleaning process can damage linen fibres and decrease the lifespan of your garment. A lukewarm hand or machine wash would be your best method – with a quick iron when needed.
How should a linen shirt fit?
There are no strict rules as to how a men's linen shirt should fit, however common practice dictates they shouldn't be too tight nor baggy; this will also help in keeping your body temperature low. Our classic fit styles strike the perfect middle ground: comfortable but fitted enough to flatter your physique.
How to wear a linen shirt?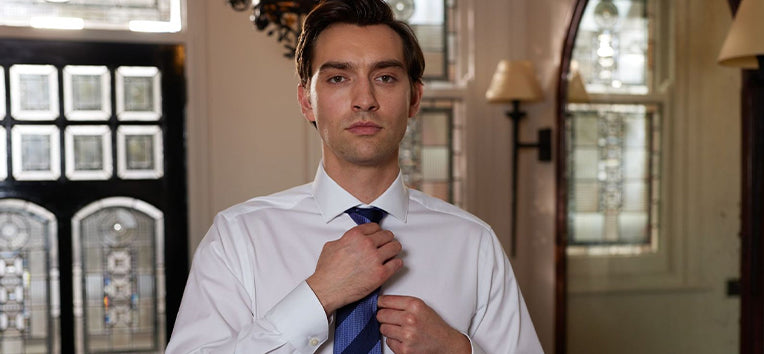 A linen shirt is an excellent all-rounder that will pair perfectly with the rest of your summer wardrobe. It can be worn underneath a blazer to tone down a more formal look, or teamed with chinos or shorts at the weekend. On chiller evenings, wear yours on top of a crew neck T-shirt and complete the ensemble with jeans and smart-casual footwear.
How to iron a linen shirt?
While some prefer to embrace the creases linen presents, others like to opt for a more pristine appearance. To iron your linen shirt, simply place it onto a well-padded ironing board and make sure the iron is on its hottest setting. Turn your shirt inside out and spray it with some water.
Start with the collar and sleeves, and then move firmly across the rest of the garment – following the lines and stitching while avoiding buttons. When finished, let your shirt cool for a few minutes and hang it up to finish drying off naturally.
Can you wear a linen shirt to work?
If the sartorial rules at your workplace require you to dress formally, a linen shirt may not be the most sensible choice. However, if things are a little more relaxed, it's a fine option for keeping cool while still maintaining a smart profile. To complete the look, wear yours with slim-fitting chinos and suede loafers.
How to fold a linen shirt for travel?
Folding a linen shirt for travel is a great way to minimize wrinkles and ensure that your shirt remains in good condition during your journey. Here's a step-by-step guide to folding a linen shirt:
Start by laying the shirt flat on a clean surface, such as a table or bed.
Button up the shirt completely, including the collar button.
Smooth out any wrinkles by running your hands over the fabric.
Fold one sleeve across the back of the shirt, so it forms a straight line from shoulder to hem. Make sure the sleeve lies flat and smooth.
Repeat the previous step with the other sleeve, overlapping it slightly with the first sleeve.
Fold the bottom hem of the shirt up towards the collar, aligning it with the bottom edge of the shirt's yoke (the part of the shirt that covers the shoulders).
Fold the shirt in half lengthwise, bringing the right side over the left side. Ensure that the edges line up neatly.
Smooth out any wrinkles and adjust the fold as needed.
Finally, fold the shirt in half again, this time from top to bottom. You should have a compact rectangular shape.
If you're packing the folded linen shirt in a suitcase, place it on top of your other clothes or in a packing cube to keep it protected.
Remember, linen is prone to wrinkling, so even with careful folding, some creases may still appear. However, following these steps will help minimise wrinkles and keep your linen shirt in the best possible condition during your travels.
Not sure how to look after your new garment? You can read our guide on how to care for your linen shirt. Alternatively, you can shop our full collection of linen shirts for men.