Casual. Formal. What's the difference? Not all men's shirts are the same. While some are designed to be worn formally, others are better suited to more relaxed ensembles. This guide will explain the difference between formal and casual shirts, as well as offering style advice and Savile Row's top tips.
What is a Formal Shirt?
A formal shirt – otherwise known as the dress shirt – can be identified by its stiff collar, lustrous fabric, long tails and single or double cuffs. Although patterned versions are available, the most popular styles come in conservative colours such as white, blue or pink.
Worn tucked in, the formal shirt is suitable for occasions such as weddings or business events, however this was not always the case. Throughout most of the nineteenth century, it functioned much like today's T-shirt – keeping sweat away from outer garments while protecting the body from the coarse outerwear materials. In fact, as recently as the 1940s, it was considered inappropriate to expose one's dress shirt in polite society.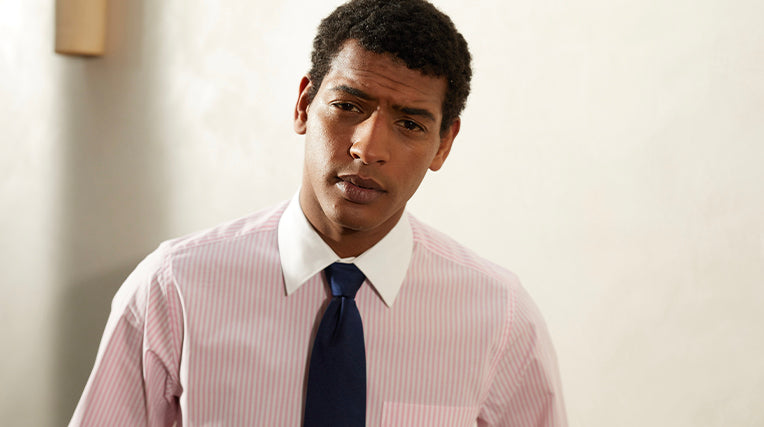 What is a Casual Shirt?
Casual shirts have less rigid collars – such as the button-down. They are made from similar fabrics, however they typically come in a wider variety of textures and weaves such as Oxford or chambray. While formal shirts are generally quite fitted and have long tails, casual shirts are shorter and cut to give a little more room. This is because unlike formal shirts, they are usually left untucked and worn more casually.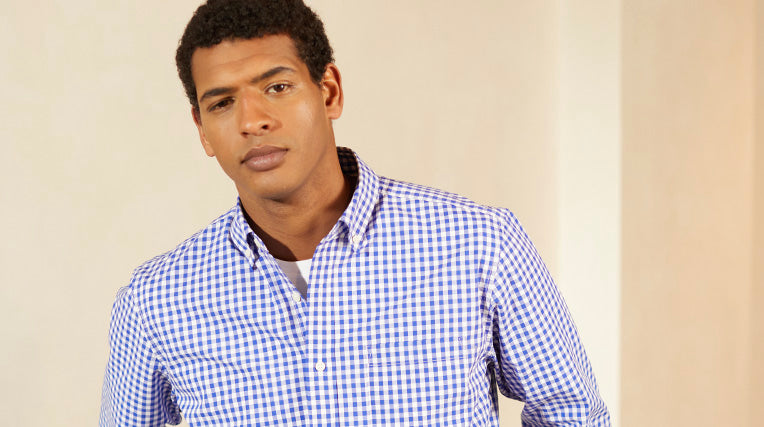 Types of Formal Shirts
There are many different types of formal shirts to choose from – with some being slightly more formal than others. For black tie events, there are tuxedo shirts, while for less dressy occasions you have classic designs such as the cutaway or pin collar shirt.
Types of Casual Shirts
Men's casual shirts also come in a wide variety of styles. There are lightweight linen shirts, chambray shirts, grandad collar shirts, and the timeless button-down Oxford. The type of shirt you choose will depend on where and when you're planning to wear it.
When to Wear a Formal Shirt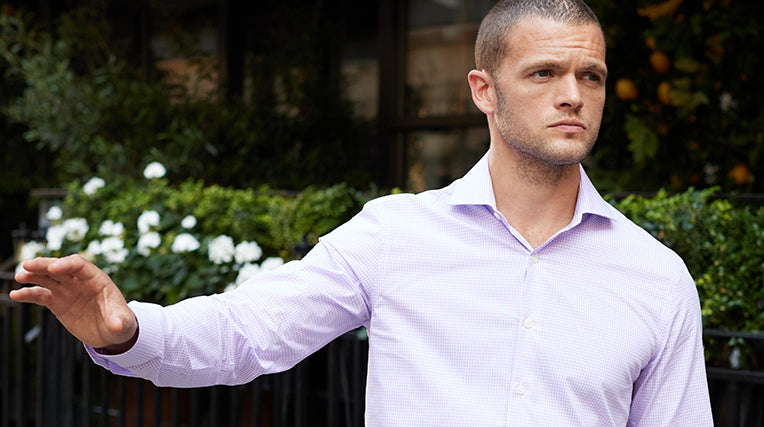 A formal shirt is a key item in every gentleman's wardrobe, especially if you want to look smart. We suggest wearing yours to weddings, interviews, formal parties and important meetings. Alternatively, you can wear it at the weekend – whether you're attending a fancy party or simply wish to up the formality of a smart-casual look.
When to Wear a Casual Shirt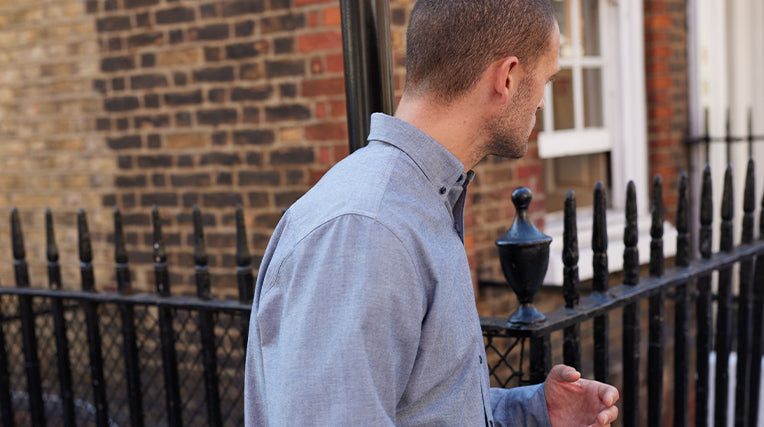 You'll want to wear casual shirts when the occasion requires something smart but not overly so; this could be for lunch at your favourite restaurant or at the weekend when visiting the in-laws. They're also a great choice for your summer holiday – particularly those made from linen. Not only will they keep you cool, but they'll ensure you look presentable when heading to dinner.
What to Wear With a Formal Shirt
Unsurprisingly, formal shirts work best with other formal garments and accessories – with the suit and tie the natural go-to. However, if you feel tailoring is too dressy, you could always wear yours on its own with some tailored trousers – adding a cardigan or jumper if the temperature dips.
What to Wear With a Casual Shirt
What to wear with your casual shirt depends on the occasion it will be worn for. For example, if you're heading to the office, you might be required to tilt more towards the formal side of the sartorial scale. If that's the case, we suggest teaming yours with a blazer, chinos and Chelsea boots. Otherwise, a casual shirt can work particularly well with your favourite jeans and a pair of smart trainers; or with shorts and loafers during the summer.
Discover our collection of men's formal shirts and casual shirts now. If you need help finding your right shirt size, take a look at our handy shirt size guide.