Of all the series available on Netflix, Suits is arguably the most stylish. With its cool Manhattan setting and slick Wall Street-esque wardrobe, the American legal drama is an aesthetically pleasing masterpiece that offers an abundance of sartorial inspiration (and some rather witty one-liners too).
But who leads the style pack? Harvey Specter, of course.
Who is Harvey Specter?
Impeccably tailored, unflappable and aggressively successful, Harvey Reginald Specter is New York's toughest lawyer. A graduate of Harvard Law, he is a man of confidence and charisma – and will do anything to win (so long as it doesn't involve breaking the law or twisting the truth).
How to Dress Like Harvey Specter
Just like his no-nonsense approach to business, Harvey Specter's outfits are simple (but effective) with a distinct lack of fuss and accessories. Letting his attention to detail – and the impeccable fit of his garments – do the talking, he regularly opts for a classic business suit with a crisp formal shirt and silk tie.
Everything he wears is used to reinforce his authority and unyielding personality. His colour palette is mostly plain and monochrome, while collars and lapels are large and unapologetic. In the tie department, he always favours the full Windsor knot.
What Suit Does Harvey Specter Wear?
For the most part, Harvey wears a slim fitting two or three-piece suit in classic colours such as navy or grey. Shoulders are strong and details are classy and minimal – with no loud buttons, contrasting button holes, elbow patches or lapel pins. He steers clear of any patterns, ensuring people's attention remains on him and him alone.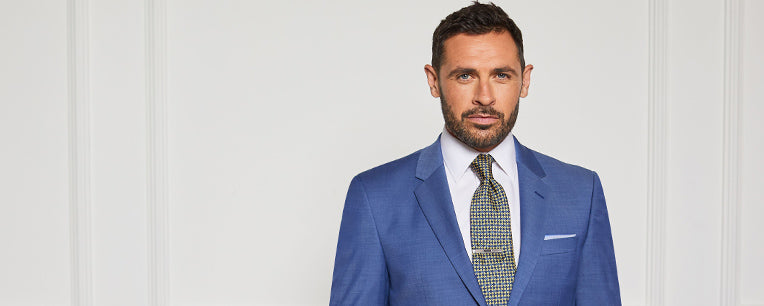 How to Tie a Tie Like Harvey Specter
While Specter's ties are modest in colour, he certainly doesn't hold back when it comes to size. They are classic in width – not skinny – and fastened with the full Windsor to further emphasise the formality and serious tone that's already been established by the rest of his ensemble.
What Shirts Does Harvey Specter Wear?
It will come as no surprise to learn that Harvey likes to keep his shirts simple too. His default choice is white, with a classic wide collar and barrel or double cuffs. Rarely will you see him in anything else, but when you do, you'll find he turns to options in light shades of blue.
Top Tips for Dressing like Harvey Specter from Suits
To help you get it right every time, we've rounded-up our top tips below: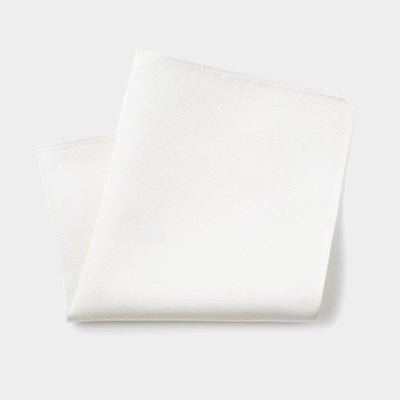 Keep tailoring simple and slim
Choose suits with peak lapels
Never over accessorise
Stick to a monochrome colour palette
Steer clear of pattern and colour – patterned ties are acceptable
Only wear white or pale blue formal shirts
Opt for a Windsor knot
Shirt collars should be large
Avoid skinny ties
Final Word
As you have probably worked out by now, Harvey Specter is more about confidence and power than he is about details and flamboyant style. He has established what works for him and stuck to a wardrobe that helps gain the respect of his colleagues, clients and love interests. To help emulate this way of thinking and dressing, simply remember the words said by the man himself: "People respond to how we're dressed, so like it or not this is what you have to do."
Looking for more style inspiration? Take a look at our five-step guide to dressing like a gentleman.