Made-To-Measure Shirts for Men
Design your own shirt
Explore fabric and style options for creating your unique shirt with our simple made-to-measure shirt service.
Have fun designing your own perfect shirt online – choosing everything from the shape of the collar to the colour of the button thread. And then have it tailored for you.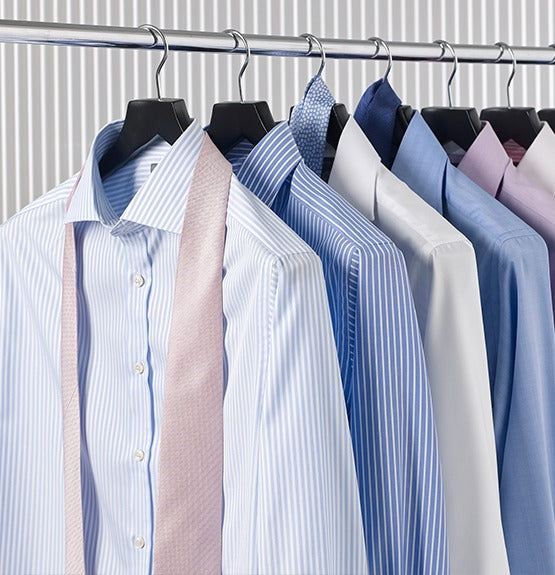 Build your perfect suit
Book an appointment today to be measured for your perfect suit – either in our Savile Row store or your London workplace.
Looking for a totally individual made to measure Savile Row suit? Book an appointment to come to our Savile Row store to be measured. Or we'll come to you in your London workplace. How's that for service?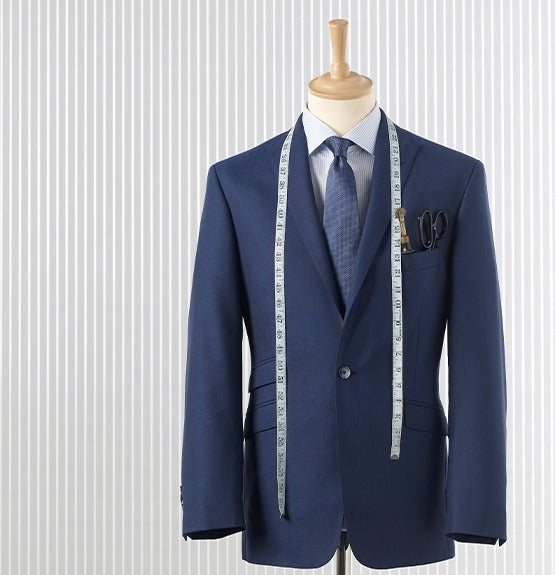 Design your own made to measure shirts online
Without visiting our Custom Made store, ordering your made-to-measure shirt online is the nearest you'll get to the true Savile Row experience. This is because we've taken everything that we've learned through generations of bespoke tailoring for men, and brought it to you with a few clicks of a button.
The process couldn't be easier. We'll talk you through it with a series of videos, demonstrating every stage. You'll find a wide range of shirt fabrics to choose from, as well as collar styles, cuff sizes and more. If you require any help, our customer service team are always on hand if you need them.
In-Store Service
For those customers within accessible distance to London, you may wish to visit Savile Row Company Custom Made. Here you can be personally measured and receive a one-to-one service—including expert advice from one of our experienced in-store tailors. Please note: as this requires time with our in-store tailors, as well as a personal fitting and a wider choice of fabrics, the price will differ from online.